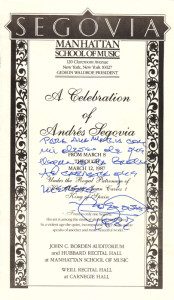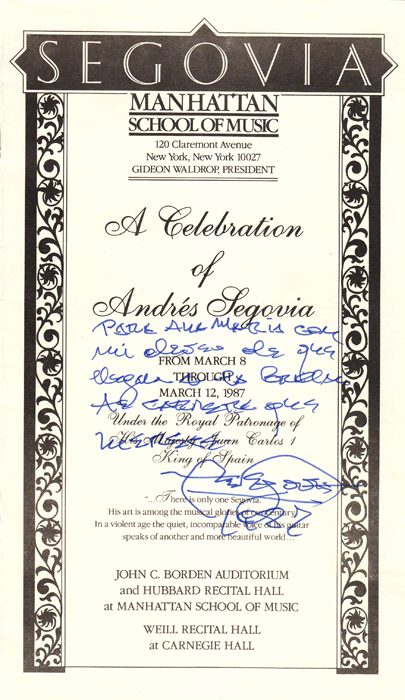 Guitarist Ana María Rosado is a dynamic interpreter of classical and contemporary music who has concertized throughout the United States, Europe, Latin America and the Far East. Prominent composers have written works for the Puerto Rican artist, including Jorge Morel, Tania León, Amparo Fabra Crespo, Roque Cordero, Rafael Aponte-Ledée, Francis Schwartz and Edmundo Vásquez, among others.
Her interpretations of Twentieth-Century music have been widely praised, noting "carefully shaded readings of Falla's Homenaje and Ponce's Theme, Varie et Finale," and that "she rose to the challenges of Francis Schwartz's We've Got (Poly)Rhythm" [The New York Times]. Her debut solo compact disc on the Albany Records label, We've got (poly)rhythm, was critically acclaimed, and her interpretations praised for "each cunningly placed note, chord and expression mark" — Classical Guitar, U.K.
Her second solo CD, independently released on CDBaby.com: Salsa and other beats (2010) has been hailed as exquisite by discerning listeners. Another CD release in 2010, The Beauty In America by flutist Carla Auld on the MSR Label, features AMR with Ms. Auld in a selection of Robert Beaser's Mountain Songs.
Ana María's playing has been heralded as having "great style and zeal" [The San Juan Star, Puerto Rico], with "total command both technically and musically of the guitar" [La Nación, Costa Rica]. Appearances in chamber music has also garnered acclaim: "Arrangements for guitar rather than piano gave a more vernacular grounding to the accompaniment, sensitively played by Ana María Rosado." — The Washington Post
New York appearances have included featured performances in solo and ensemble works at Merkin Hall, Town Hall, Weill Recital Hall, Symphony Space and at the New School, among other venues. Recital presentations have included New Jersey City University, Rutgers University at Newark, Farleigh Dickinson University, Touro College and at the Brooklyn College/Conservatory of Music.
Recent highlights include her participation in the international Gharana Music Festival in Nepal from October 7-8, 2015 and two recitals in Puerto Rico including the her presentation at the University of Puerto's celebration of 50 years of the School of Architecture on November 18,  2015.  She is heading to Havana, Cuba to perform in the 3rd edition of the Identidades Guitar Festival and will also perform in Haiti at the Musée Ogier-Fombrun, during February 2016.
She has participated as performer and master class instructor in several other festivals; Havana's International Festival of Contemporary Music, the Mannes Guitar Seminar in NYC (2006, 2014 and 2015), the Inter-American Music Festival, the Ibero-American Arts Festival, and the International Guitar Festival in Puerto Rico, the Tenth International Guitar Week in Denver, Colorado, and the International Youth Music Festival in Bulgaria.
As an Artistic Ambassador for the USIA, she toured México, Guatemala, Belize, El Salvador, Honduras, Perú, Bolivia and Argentina. Of these performances, critics commented that "(Rosado) is especially gifted in transmitting traditional and folk essences through her guitar. She possesses technique and expository elegance in her musical articulations…" — La Nación, Buenos Aires.
Legendary Spanish guitarist Andrés Segovia personally selected Rosado to perform in a concert given in his honor at the Manhattan School of Music, from among the participants in his last master classes.
Ana María Rosado currently serves as Associate Professor of Music and Coordinator of Guitar and Graduate Studies at the New Jersey City University. She taught guitar and chamber music at the Manhattan School of Music Precollege Division for many years. She has also been a Guest Lecturer at Rutgers University for the Latino and Hispanic Caribbean Studies Department in the Livingston campus.
She received her Doctorate in Musical Arts Performance from the Stony Brook University. Other studies include Professional Studies at the Manhattan School of Music and Diplôme d'Execution at the Ecole Normale de Musique in Paris, and degrees from the University of Paris VIII and the University of Puerto Rico. She has studied guitar with Juan Sorroche, Alberto Ponce, Sharon Isbin and Jerry Willard, and in master classes with Andrés Segovia and Manuel Barrueco.
Listen to Milonga Oriental by Abel Carlevaro performed by Ana María Rosado
Links
Ana María Rosado Facebook page
NJCU Guitar Program on Facebook